Solar panels are one of the most popular methods of reducing your environmental impact, generating your own energy, and reducing your utility bills. Solar is the fastest growing energy source in the UK, and gives you access to a near limitless source of energy to power your home – the sun.
At Eclipse Energy, our team of MCS accredited installers can work with you to create the perfect solar solution for your home, helping you generate your own power and reduce your reliance on the national grid. As experts in retrofitting existing properties, we can advise on the most suitable system for you, the requirements for your property and how to get the best out of your renewable technology.
Benefits
Reduce your carbon footprint
Cut your own energy bills
Get paid for energy you feed back to the grid
Increase the value of your property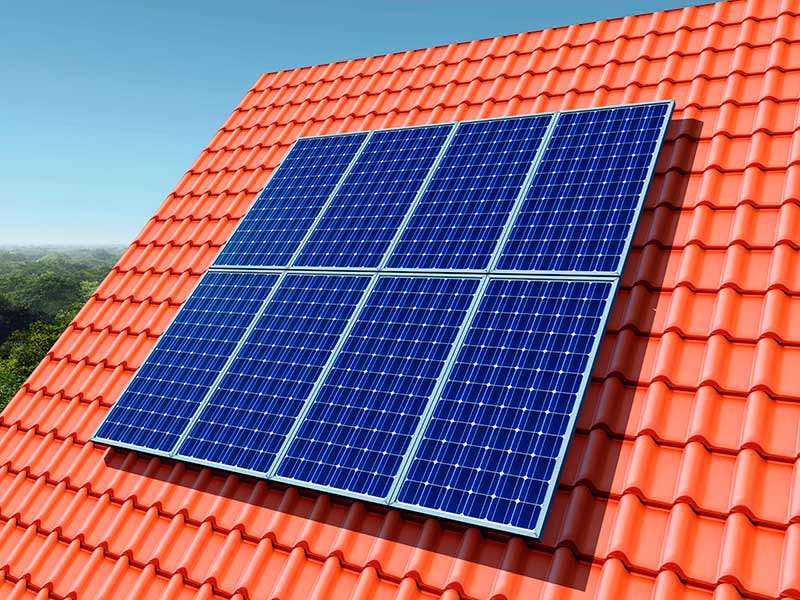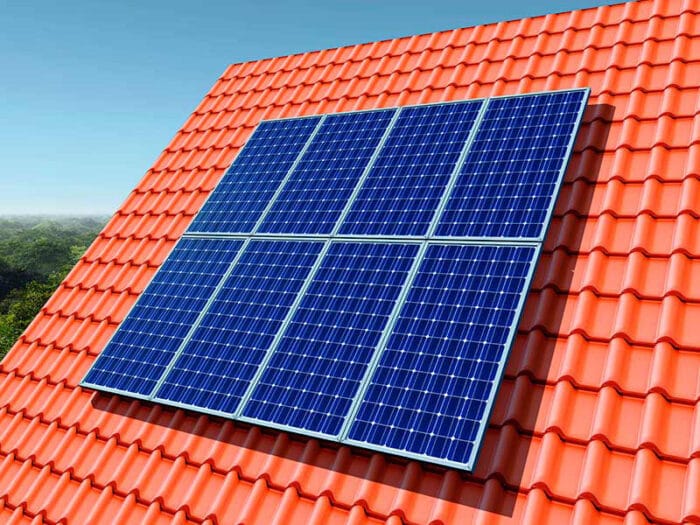 Solar panels absorb sunlight through photovoltaic (PV) cells, which is why you may see solar referred to as Solar PV. To ensure these cells get the maximum amount of sunlight, they are typically placed on the roof of your home.
These panels work by converting sunlight into direct current (DC) energy, which is then converted into alternating current (AC) energy via an inverter in the property. This AC energy can be used to power electrical appliances in your home (such as your lights, electrical appliances, or electric heating). Alternatively, excess electricity can be returned back to the grid, and if you have a Smart Export Guarantee (SEG) tariff with your energy provider, you can get paid for any energy you don't use. Our expert team can advise on the most suitable tariffs for you.
Why Install Solar Panels?
Solar panels have fallen in price dramatically since they first came to the UK market several years ago, and in combination with a battery storage system are one of the most affordable ways of generating your own electricity and reducing your reliance on the National Grid.
In addition to saving on your electricity bills, in 2020 the government implemented the Smart Export Guarantee (SEG), which allows you to get paid for any unused electricity from your utility provider.
As well as the financial savings, solar is one of the most accessible ways of making a positive environmental impact. Solar panels don't produce any greenhouse gases, are completely self-sufficient and can work for decades. By generating your own electricity with solar, you're doing your part to help reduce emissions and contributing to a sustainable future.
At Eclipse Energy, we believe in taking a 'whole house' approach to our customers, and will advise you on every step of the process, should you wish to install solar panels in your home. Our expert team will consult with you on everything from determining if your property is suitable, whether your roof is suitable, and the best utility providers to maximise the benefit of your renewable energy system.
In addition, we can provide advice on other measures that can reduce your energy consumption and save you money on your bills. Consider pairing your solar panels with a battery to store energy during the day, or add an air source heat pump to create a full off-grid heating system for your home.
Interested in installing solar panels on your home? Fill out the contact box below to arrange a free, no-obligation consultation from our team.
Eclipse Energy (Renewables) Ltd is an introducer appointed representative of Phoenix Financial Consultants Limited ("Phoenix"). Phoenix is a credit broker that is authorised and regulated by the Financial Conduct Authority (Financial Services Register No. 539195) which offers finance for home improvement projects from its panel of lenders. All finance subject to status and credit checks.