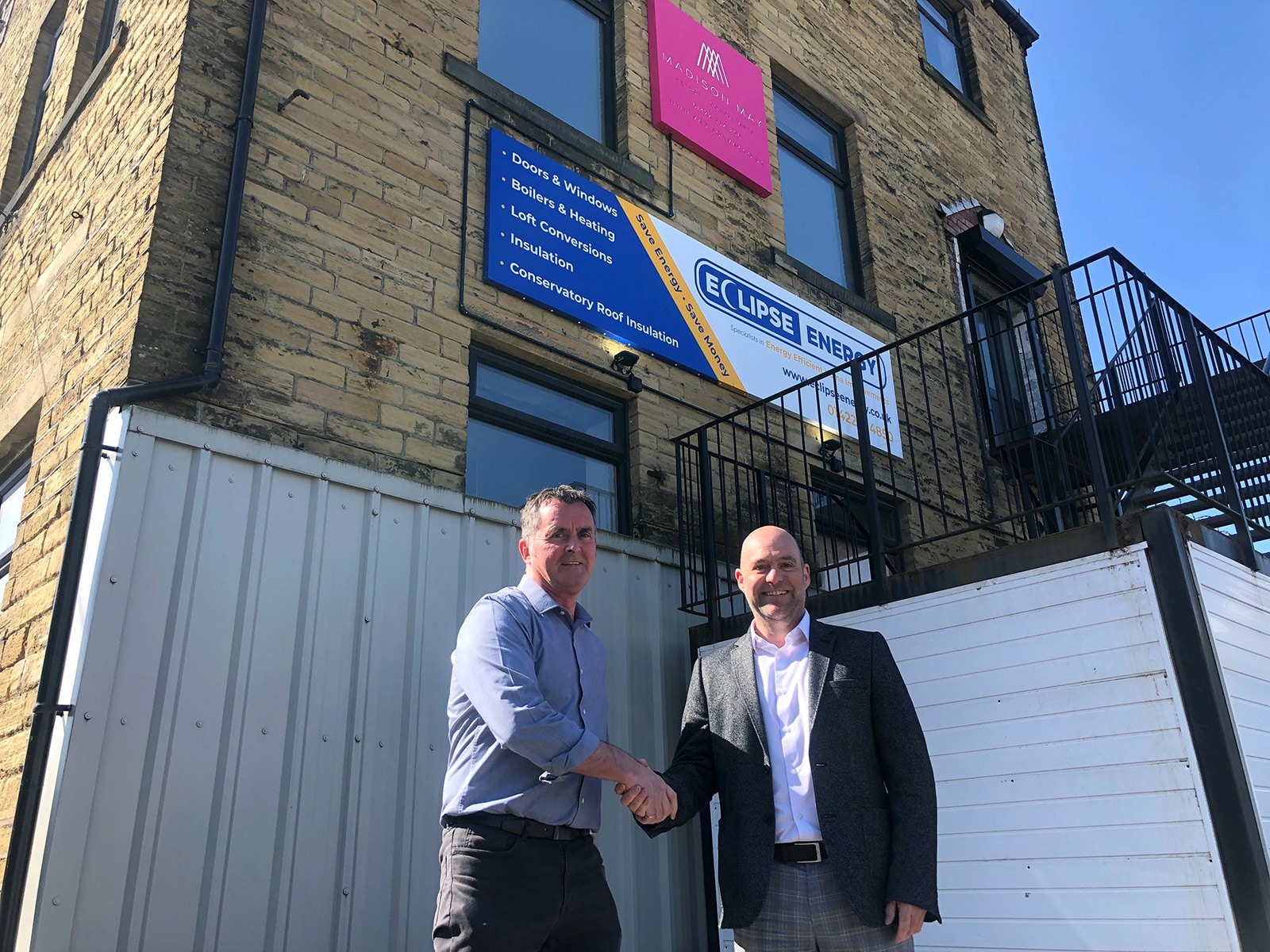 Energy efficient home improvement company, Eclipse Energy, have welcomed specialist retrofit surveyors and consultants Madison May to their group of companies, to extend its' service offering and create a turnkey retrofit service across the North of England. 
Eclipse Energy work across The North of England installing energy efficient measures in homes, both domestically and as part of large government contracts. They are the main sponsor of Halifax Panthers Rugby League club and were recognised as Insulation Installer of the Year at the 2021 Yorkshire Energy Efficiency Awards. Their work includes heating, insulation, and renewable energy.
Madison May is one of the first specialist 'retrofit' consultancies in the country. The organisation provides numerous compliance and design services to construction sector businesses, making old homes and properties more energy efficient. Their services include the full remit of energy efficiency professional services from energy performance certificates through to a full energy efficient design service.
The partnership allows Eclipse to bring all their design and energy modelling in house, providing medium- and long-term energy assessments for properties, and identifying the most effective solutions to reduce bills and emissions. It is expected that the move will see Madison May rapidly expand its' size in the next 12 months.
Mark Bannister, Managing Director of Eclipse Energy, commented "Working with Madison May allows us to have a full turnkey service for our customers, working at every stage of the process from initial designs through to handover. While this is hugely important for our work in homes under the Energy Company Obligation, Local Authority Green Homes Scheme and Homes Upgrade Grant, it also helps with much larger projects including upgrading social housing under the Social Housing Decarbonisation Fund, where people are most at risk of fuel poverty as energy bills rise".
Craig Wright, who remains as Managing Director of Madison May, also becomes Group Operations Director for Eclipse Energy, added "We have always had a great relationship with Eclipse. Madison May's growth and development continues at pace and can now be taken to the next level of our plans. This exciting partnership with Eclipse Energy allows the group to work together even more closely, providing customers a full end-to-end service, making long term improvements to housing stock across the North of England and beyond". "The Government's target of net zero by 2050 is a challenging one as housing accounts for a large percentage of our national emissions. We need a collaborative approach to help reduce those emissions through domestic energy efficiency retrofit and tackle the ongoing climate crisis".